PhotoModeler MVS Stockpile Example
PhotoModeler Premium with SmartMatch processing and MVS (multi-view stereo) capability makes producing high-detail, accurate 3d models of stockpiles and other similar land features as easy as a few mouse clicks.

The following customer's project has 28 photos taken by a Canon IXUS 220HS carried by a UAS / UAV / drone. Below are some PhotoModeler outputs from the project: an Animation Export, an interactive SketchFab model, and some screen shots.
Animation Export
Below is a video fly-by of the photo-textured surface model produced by PhotoModeler's 3D Viewer animation facility:
Interactive Model
Below is an interactive 3D model exported from PhotoModeler Scanner as a Wavefront OBJ file and imported into SketchFab. (note your browser needs to support WebGL). Click on the viewer below to load and interact by moving the mouse.
Screen Shots
Below are two screen shots from PhotoModeler Scanner. The first shows four of the photos used in the project, and the second shows a shaded 3D view of the resulting model created by SmartMatch and MVS.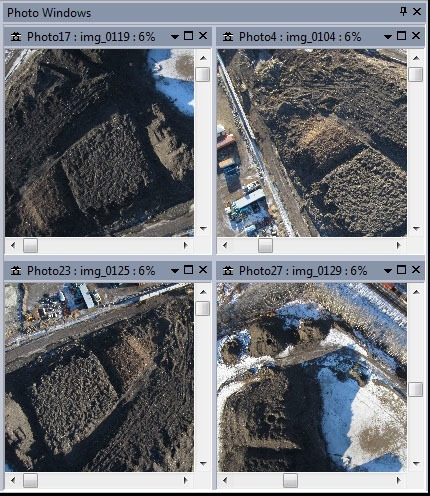 Stock pile project photos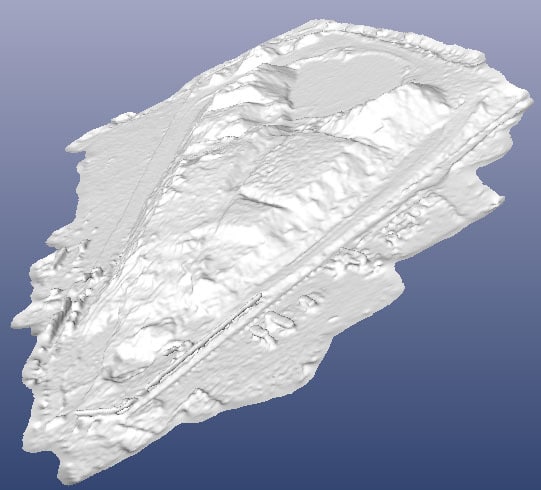 3D shaded view of MVS model