PhotoModeler UAS Pricing Special Oct 2018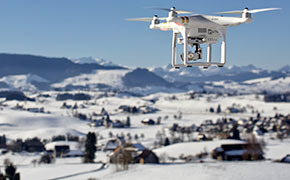 PhotoModeler UAS, the photogrammetry product for drones/uav photography, and well suited to construction, mining, and public safety is going on sale October 1st to celebrate fall. The special is a 25% discount – which will make PhotoModeler UAS the same price as PhotoModeler Scanner .
Product:  PhotoModeler UAS and its variations
Discount Special: 25% approx. (match Scanner pricing)
Dates of Special:  Oct. 1st to Nov. 15th, 2018
The prices of the PhotoModeler Standard and Scanner products remain the same.  If you do UAV/drone projects, take advantage of this pricing! The two trade up products are less than 25% discount to make the transition from other products even more attractive!
Here is the detailed pricing changes effective Oct. 1st, 2018:
Product Name
Current Price
Special Price
10/1 to 11/15
PhotoModeler UAS Permanent
$3,995
$2,995
PhotoModeler UAS Monthly Subscription
$199
$149
PhotoModeler UAS Yearly Subscription
$2,075
$1,555
PhotoModeler UAS Maintenance
$475
$345
PhotoModeler UAS Trade Up from Standard
$3,145
$2,145
PhotoModeler UAS Trade Up from Scanner
$1,145
free
PhotoModeler UAS Net float x 2 seats
$10,785
$8,085
PhotoModeler UAS Net float – seat addon
$5,295
$4,045
If you renew your PhotoModeler UAS Maintenance agreement during the special, you get the reduced price shown above. Existing PhotoModeler UAS Subscription renewals will be handled in a special way – please contact us for more information if you have an active UAS Subscription. Educational customers contact us as well for your pricing.
Please visit the store at https://www.photomodeler.com/store on Oct 1st or later to get the special discount pricing!
If you have any questions, please contact us at sales@photomodeler.com.