PhotoModeler 2017 Release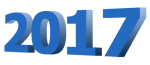 On April 12th, 2017 we released the new 2017.0 version. This version has some significant improvements and changes:
Subscription licensing
Revamped ortho-mosaics
Automated low density surface creation
Single photo calibration improvement
Subscription Licensing
As of April 12, 2017 you have the option of buying a monthly or yearly subscription to any of the three PhotoModeler products (Standard, Scanner, UAS). The permanent license remains available for purchase.
Subscriptions are time-limited full licenses that auto-renew. Subscriptions are a lower-cost entry point and help with cash flow management in businesses. Subscriptions are available for monthly or yearly renewal.
In addition to providing the license to run PhotoModeler for 1 or 12 months, subscriptions provide updates and tech support. Subscriptions are purchased in our store.  Ask us about an introductory special.
Revamped Ortho-mosaics
An Ortho-mosaic or Ortho-photo is a computed output that shows an orthographic representation of a surface in photographic form. A mosaic takes input from multiple input photos and produces one output photo. In other words, a photo that can be used as a 2D drawing. Ortho-mosaics are especially useful with drone/UAV projects where hundreds of photos are combined into one useful, accurate output photograph.
PhotoModeler's ortho-photo capability had a significant revamp in 2017.0. It has a superior color balancing system for a more consistent and better looking output; it is more efficient in speed and resources; and it can produce very large, detailed output without running out of memory. Look at our new ortho-photo samples. Includes a 50,000 x 34,0000 (1.7 giga pixels) output!
Automated Low Density Surface Creation
Often when first processing a SmartProject you'd like to quickly see a surface with textures or create an ortho-photo / ortho-mosaic – but you don't want to have to go through the extra steps of MVS right away. With this new capability a low density surface is created by request with all new SmartProjects. After processing you can then quickly view a textured model or create an ortho-mosaic.  Once you are satisfied with the low density model you can optionally use the MVS tool to create a more detailed high density surface mesh.
Single Photo Calibration Improvement
This is a rather specialized improvement but has often been requested by our customers doing forensic work with surveillance cameras. Surveillance cameras tend to have lenses that are quite wide angle and consequently have large lens distortion. If you are trying to get accurate measurements from a frame of this video (typical in a store robbery scenario) you need to account for lens distortion. PhotoModeler can now perform lens distortion calibration from a single image making this task much easier. It is a neat tool for combining a laser scan of a scene with a historical frame from a surveillance camera.
Updating to the Latest
If you are an existing PhotoModeler customer, and your Maintenance Agreement is active, you can update to the latest version from the software or download online.